当前位置:

发现

&nbsp > &nbsp

英语点津

&nbsp >&nbsp

正文
你只知久坐不健康,那你知道久坐对身体有哪些危害吗?
2017-03-02 15:19:00来源:沪江英语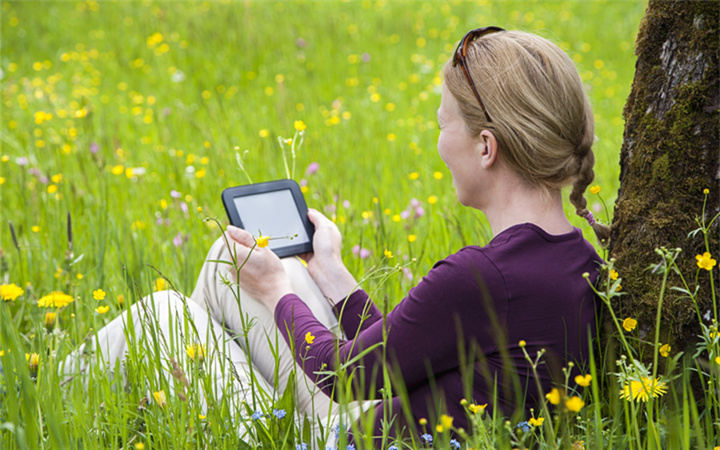 Sitting is such a paradox. After a long day, you relish the opportunity to plop down on the couch and settle in for the evening. But cozy up in that same position all day long and you suffer a stiff neck, tight shoulders, and back pain. What gives? "Any position we hold for any length of time will eventually turn to pain because the body is not primed to do that," said Joan Vernikos, former NASA scientist a "Most people are sitting six to 13 hours a day. This immobility causes the illnesses we have come to recognize as modern disorders, like diabetes, obesity, cancers, heart conditions, and loss in blood volume," she said.
坐着也会让人又爱又恨。度过漫长的一天,你抓住机会扑通一声瘫坐在沙发上,然后就这么着度过一夜晚。纵然是这样保持同一个看似舒适的姿势一天,你也会感觉到,脖子僵硬,肩膀紧绷,背部酸痛,怎么会这样?我们长时间保持一个姿势,不管是什么姿势最终都会导致不适,因为身体没有准备好这么做。美国航天总署的科学家Joan Vernikos如是说"大部分人每天有6到13个小时都是坐着的,不动也会导致疾病,比如糖尿病,肥胖,癌症,心脏病,血量的减少等现代疾病。"
Your muscles are wasting away
肌肉量逐渐减少
When you sit all day, you know what your glutes and calves are doing? Pretty much nothing -- except slowly wasting away. This could make for a sore, wobbly walk home, when your legs finally start holding you up again. "It's not the number of hours sat that's important, it's how many uninterrupted hours of sitting that matters," said Vernikos. When conducting a study on people lying in bed 24 hours a day, she found that standing up every half hour was enough to prevent the harmful effects of an otherwise immobile lifestyle. Taking a load off (and keeping it off for hours on end) can also make the blood build up in your veins, which causes unpleasant sensations like burning and cramping in the calves. Ouch.
当你坐上个一整天,知道你的臀部和小腿会发生什么变化么?什么变化都不会发生,除了上面的肌肉量逐渐减少。当准备回家时,你的腿再次负荷整个身体的重量时,会导致,疼痛,走路摇摆无力。"其实这与你坐多久无关,关键是你中间没有出来活动,而持续久坐" Vernikos如是说。在对于人一天24小时躺在床上的研究中发现,每半个小时起立一次就能够阻止因长时间保持一个姿势而产生对身体不利的影响。换个姿势减轻负重(每个小时一次),增加充血量,能够避免小腿因久坐带来的灼热感和抽筋。
Your nerves are spazzing out
让你的神经失调
Sitting might be relaxing for your body, but to your nerves, it's torture. The unnatural position causes strained and pinched nerves, which results in pain throughout the body. "If you sit in one position long enough and you don't move, the muscle contracts. As it contracts, it pulls the nerves it's in contact with, so you go into a sort of spasm," said Vernikos. But since those nerves are pulled with every movement, shouldn't we feel pain all the time? Not exactly, said Vernikos. "It's one thing to stimulate the muscle to contract and relax when you're engaging in activity, but if you contract it and don't move for a long time, it can pinch the nerves and cause pain in the lower back and shoulders."
坐着对你的身体来说是一种放松,但对你的神经来说,那是一种折磨。别扭的姿势让你的神经拉伸挤压,导致周身疼痛。"如果你长时间保持一个姿势不动,你的肌肉就会萎缩,当它萎缩的时候,就会拉伸与它相关的神经,让你抽搐" Vernikos说。但是我们每做一个动作的时候,不是都会拉扯神经的么,难道我们不是应该一直都会感觉到酸痛么?事实并非如此。当你投身于某项活动的时候, 你的肌肉会拉伸并放松。但是你收缩肌肉并且长时间不动,肌肉就会拉扯神经,导致后背近腰处,和肩膀的疼痛。
Your upper body slouches forward
你的上半身前倾
You've probably seen those charts about how to sit properly -- shoulders relaxed, eyes level with the screen, arms parallel to the floor, back straight. But as your to-do list consumes the day, demands like managing your inbox and dealing with your boss eventually cause a breakdown in your posture. "You're slouching whether you know it or not. When you slouch while sitting, your head is pulled down and forward by gravity. Your spine will start to curve and your body will experience pain," Vernikos noted. "If you keep your back straight and you think of gravity as a force that pulls in one direction, downward, like a vertical rod, you can align yourself to this vertical and spare your body from pain."
你也许看过保持正确坐姿的图片,肩膀放松,视线与屏幕保水平,手臂与地面平行,背部挺直。但是一天的工作任务,周旋在你的个人事务和处理老板事物之间,最终正确的坐姿就变样了。"不管你是否察觉得到,你的身体就开始耷拉下来,由于重力的原因你的头就开始往下并前倾,脊柱就会相应弯曲,身体就会开始不适。但是你如果保持背部挺直,想象重力是一股往下的拉力,就像一个垂直杆,你就可以调整你的身体,疼痛就会消失。" Vernikos建议道。
Your lumbar discs are getting crunched
我们的腰椎间盘正在嘎吱作响
Your spine is practically begging you to stand. An upright position puts the discs in your lower back in proper alignment and minimizes the pressure they endure. Sitting, on the other hand, forces the vertebrae to crunch down onto each other and bear a lot more force, increasing the risk of chronic lower back pain. Here's the good news: Studies conducted by Vernikos and other researchers have discovered that adjusting your position every 15-30 minutes prevents changes to your lumbar discs. So go ahead and get a fresh coffee, gossip with a colleague, gaze out the window -- do anything other than sitting a few times an hour, and you won't feel so much pain later on.
(久坐时)你的脊柱强烈恳求你要站一会。一个垂直于地面的姿势,会让你腰部的脊柱节有序排列,将它们之间的压力减少到最低。换个角度,也就说坐着,会让他们的排列相互错位,导致他们之间的承受更大的压力,同时增加了慢性腰痛的风险。好消息是,根据Vernikos以及其他人员的研究发现,只要你每15-30分钟换个姿势就能预防腰间盘的不良改变。所以,赶紧去冲一杯咖啡,和同事闲聊一会,看看窗外的,在连续坐了几个小时之后做做其他事情变个姿势吧。
You're fighting a natural instinct
你在违法自然生理法则
Vernikos believes that one of the biggest reasons our bodies respond to sitting with pain is due to our natural instinct to move. Vernikos suggests reacting to sitting-related pain with increased movement. Even something as small as standing to reach for a water bottle or walking to the printer are enough to counteract some of the painful effects of sitting, Vernikos pointed out.
Vernikos 认为我们因久坐产生的疼痛是因为我们违法自然生理需要动的本性。Vernikos表示,针对久坐最好的办法就是要多动。哪怕仅仅只是站起来去拿一瓶水,或者需要去打印机那里,这些就已经足够对抗久坐酸痛了。
"You don't need to be running on a treadmill to condition yourself, you can tune your body to on-off movement throughout the day."
"你不必刻意在跑步机上面来保持身体健康,只要每天时不时的改变一下身体姿势就好"
英文来源:Thrillist
译文来源:林浔鸥(沪江英语)
图片来源:高品图像