当前位置:

发现

&nbsp > &nbsp

双语资讯

&nbsp >&nbsp

正文
狗年换工作:记住这7条就对了!!
2018-03-02 10:00:00来源:中国日报英语点津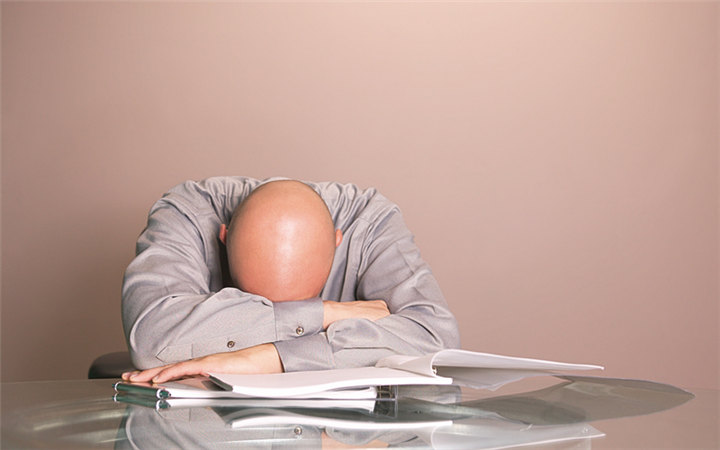 新年新气象,如果你想在2018年换一份新工作但准备起来又毫无头绪,就来看看下面几条小贴士吧。
1. TAP YOUR NETWORK
拓展职业关系网
While it's not impossible to bag a job without a reference, it has been shown to increase the chances of a recruiter looking at your CV and, eventually, hiring you if you do.
尽虽然没人推荐你也能找到工作,但是有人推荐的确能增加招聘者看你简历的机会,并最终雇佣你。
When you first think about jumping ship, start networking and let your connections know you're interested in exploring new opportunities.
你有了跳槽的想法,就要开始发掘职业关系网,让相关的人知道你在找新的工作机会。
You may end up with a referral to a new position and not have to do much active job hunting.
可能你无需主动求职,就会被引荐到一个新职位。
If you don't directly know anyone at your dream company, though, don't despair — with the right message to the right contact, you can score an employee referral just by reaching out.
如果你不直接认识想求职的公司的人,也别灰心。只要向合适的联系人传达了正确的信息,你就可以获得在职员工推荐。
2. DON'T SPRAY AND PRAY
不要广而告之
You don't want to blast everybody you know with requests for informational interviews.
你肯定不想到处去问你认识的人哪里有面试机会。
You'll want to do this carefully and selectively because you don't want word getting back to your current employer.
你要谨慎而有选择性地打探,因为你不想这事传到现在老板的耳朵里。
On top of that, it's a time-consuming and ineffective tactic. Save time and mental energy by only applying to the top few companies that you think would be the best fit for your personality, work style and qualifications.
另外,广而告之耗时又低效。只申请几家你认为最适合你的个性、工作风格和资历的公司能节约时间和精力。
3. STICK TO A ROUTINE
坚持例行程序
It's easy to spend hours on end searching when you're looking forward to a new opportunity - or desperate to get out of your current situation - but even if it's exciting at first, you can quickly burn out.
想找到新的工作机会、或者急切地想离职跳槽的时候很容易每天连续花几个小时搜寻相关信息。虽然最初你很起劲儿,但很快就会倦怠了。
Don't spend every waking hour looking for new employment.
不要全天候找工作。
Rather, get your CV and LinkedIn profile up-to-date, then spend some time each day networking and actively looking for jobs to apply for.
更新你的简历和领英资料,每天花点时间维护职业关系网,主动申请职位。
Dedicate a certain amount of time to your job search – even if it's 30 minutes or an hour a day.
为找工作分配一个确定的时间段,就算每天只有30分钟或者一个小时也没关系。
Signing up for job alerts will mean you get fresh listings every day in your inbox, saving you time.
订阅职位提醒,这样你的收件箱每天都能收到新的职位信息,可以节约时间。
4. BEWARE THE WORK COMPUTER
小心办公电脑
You might use your work laptop so much that it seems like an extra appendage by now, but you have to tread carefully when it comes to company-issued property.
你频繁使用工作电脑,简直成了你的附体,但如果电脑是公司配的,你就要小心使用了。
Even if you doubt that your company has the time and technology to monitor your usage, it's best to play it safe.
即使你觉得公司没有时间和技术监视你的电脑使用情况,最好也别冒险。
Don't use your work devices - computers, tablets, or phones - for job hunting. Be sure to use your personal e-mail address and store your documents on your personal devices or online.
谋职时不要使用现有公司的电脑、平板、电话等工作设备。确保你使用的是私人邮箱地址,并把相关文件存储在个人设备或网上。
One way to save job hunting time and avoid getting caught is to use job search apps on your personal phone.
节约时间并避免被发现的一个办法是使用个人手机上的求职应用。
5. SCOPE OUT A BOLT HOLE
接电话时选好地方
If you are going to be applying for jobs then you never know when you might get a call from a recruiter on your mobile.
如果你开始申请职位了,那么没准什么时候招聘就给你打电话了。
It can be difficult or awkward taking these calls at your desk, so scope out a quiet, private area somewhere that you can bolt to when a call does come in.
在办公桌前接听这类电话有些困难,也有点儿尴尬。所以当电话打进来,要找个安静、隐秘的地方接听。
Remember to be confident and relaxed when you answer rather than furtive - it will create less suspicion among colleagues. Keep your tone light and breezy.
接听电话时记住要自信放松,而不是鬼鬼祟祟。这样不会引起同事过多的怀疑。谈话要轻松愉快。
6. PREPARE SOME GOOD EXCUSES
准备一些好借口
Your boss will notice if you suddenly start 'going to the dentist' (read: heading out to interviews) a couple of times a week.
如果你突然开始一周几次看牙医(其实是去面试),会引起老板的警觉。
It may be possible to schedule interviews early in the morning, at lunch time, or later in the day.
或许可以把面试安排在清晨,午饭时间、或者晚上。
Resist the urge to immediately accept any invite the recruiter offers you and make sure it's a time that works for you — if they're truly interested, they won't mind a small wait (within reason).
不要立刻答应面试邀请,先想好你有没有时间,如果招聘者真的对你感兴趣,他们不会介意等一等(当然要在合理范围内)。
7. TAKE YOUR WORK ENTHUSIASM UP A GEAR
让你的工作热情再上一层楼
It may seem a strange thing to do, but try to appear even more enthusiastic and satisfied at work than normal.
这也许很奇怪,但试着在工作中表现得更热情、更满意。
If you are down about your current job, most people have trouble hiding it and give off an 'I've had enough' vibe.
如果你对目前的工作不上心,大多数人藏不住这点儿心思,会表现出"我已经受够了"的状态。
This can lead to unwanted attention and might mean you get caught out. Throw your colleagues off the scent by appearing to be content.
这会招致多余的关注,或许会被发现你想跳槽。表现得对工作心满意足才不会被同事发觉。
文章来源:中国日报英语点津
图片来源:视觉中国