当前位置:

发现

&nbsp > &nbsp

英语点津

&nbsp >&nbsp

正文
英语点津:Bionic eye with better sight 世界首款人造3D眼问世
2020-05-30 07:00:00来源:中国日报英语点津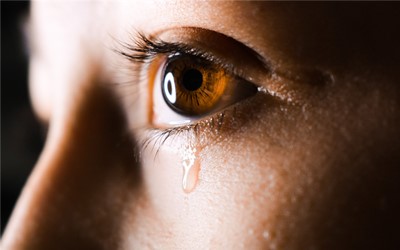 Bionic eye with better sight
世界首款人造3D眼问世
The world's first 3D artificial eyeball - capable of outperforming the human eye in some ways - may help droves of people who are partially or fully blind in five years, according to experts.
专家称,世界首款3D人造眼球有望在五年内帮助许多部分或完全失明的人重见光明,这种人造眼球在某些方面比人眼还要好。
Researchers from Hong Kong University of Science and Technology have devised an electrochemical eye whose structure and performance mimic those of the ones humans are born with.
香港科技大学的研究人员设计了一款模拟人眼结构和性能的电化学眼球。
"The device design has a high degree of structural similarity to a human eye with the potential to achieve high imaging resolution when individual nanowires are electrically addressed," researchers of Hong Kong University of Science and Technology wrote in a paper published in the journal Nature.
香港科技大学研究人员在《自然》杂志上发表的论文中写道,该设备的设计结构与人眼高度相似,当对单个纳米线进行电寻址时,具有实现高成像分辨率的潜力。
Aside from helping individuals improve their vision, experts claim the technology may help create biomimetic photosensing devices that could be used in a "wide spectrum of technological applications."
除了帮助人们提高视力外,专家称这项技术可能还有助于创造能被广泛应用于各种技术领域的仿生光敏设备。
文章来源:Chinadaily
图片来源:高品图像