当前位置:

发现

&nbsp > &nbsp

双语美文

&nbsp >&nbsp

正文
双语报告:30岁以下美国成人与父母同住比例创八十年新高
2020-09-09 07:00:00来源:中国日报英语点津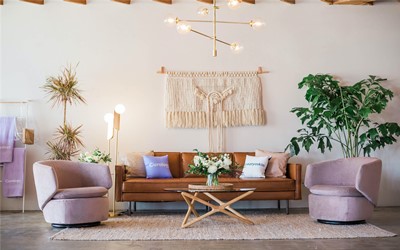 新冠肺炎疫情迫使人们待在家里,也迫使许多人回到了父母的家。皮尤研究中心的数据显示,美国30岁以下的成人有超半数与父母同住,其中选择在疫情期间搬回家住的美国年轻白人最多。
The number of young adults living with their parents hit an eight-decade high in July, as the pandemic's disruption of jobs hit young generations particularly hard.
与父母同住的美国年轻成人数量在七月份达到了八十年来的最高峰,因为疫情对年轻一代的就业打击尤为严重。
More than half of adults under 30 (52%), or 26.6 million, are living with one or both of their parents as of July, according to a study of Census data from Pew Research Center. That's up from 47% in February and exceeds the previous high of 48% in 1940, according to Census data.
根据皮尤研究中心对美国人口普查数据的一项研究,超半数的30岁以下成人(52%,2660万)在七月份与父母或父母的其中一方同住,打破了1940年48%的纪录,二月份这一比例是47%。
It's also the highest recorded level from the Census dating back to 1900, but no data is available from the Great Depression, which likely was worse, according to Pew.
皮尤研究中心称,这也是1900年以来记录在案的史上最高水平,但是大萧条时期的数据无从获取,那时候可能情况更糟。
"For the most part, nobody wants to be living at home with mom and dad," said Jeremy Sopko, CEO of Nations Lending Corporation, a mortgage lender. "It's a difficult situation that's been exacerbated by the pandemic and it may take years, if not the better part of a decade, for younger demographics to recover and be financially stable enough to leave home."
国家贷款公司的首席执行官杰里米·索普科说:"在大多数情况下,没人想和父母住一起。疫情让本就艰难的局势雪上加霜,年轻人可能需要数年,也可能七八年,才能恢复过来,财务状况才能稳定到可以离家自立。"
Growth was sharpest for those between 18 and 24, which increased from 63% living at home in February to 71% in July. The number of households headed by an 18- to 19-year-olds declined by 1.9 million, or 12%, between February and July 2020.
18岁到24岁的年轻人与父母同住的比例上升得最厉害,从二月份的63%上升到七月份的71%。2020年二月到七月间,18岁到19岁的自己居住的年轻人数量减少了190万,下降了12%。
Notably, the change is not because of college closures in the spring. The Census data already considers unmarried students who live in campus dorms as living in the family home.
值得注意的是,这一改变不是因为大学在春季关闭。普查数据已经将住在大学宿舍里的未婚学生视为住在父母家里。
But the rapid rise in unemployment does correlate with the increase in young people living at home, according to Pew. The percentage share of 16- to 24-year-olds who are neither in school or employed increased more than two-fold to 28% in June from February, when it was 11%.
但是皮尤研究中心指出,失业率的快速增长确实与住在父母家的年轻人数量增加有关。既不是学生也没有工作的16岁到24岁的年轻人比例从二月(11%)到六月(28%)增加了一倍多。
"Unfortunately you've got a slew of factors working against the younger demographics in this country right now," Sopko said. "You have to take into account two huge factors: massive student loan debt and a lack of available work, especially in service fields, hospitality, and the travel sectors."
索普科说:"不幸的是,现在美国有许多因素都对年轻人不利。你必须考虑两大因素:巨额的助学贷款债务和缺乏工作机会,尤其在服务业、酒店业和旅游业。"
a slew of: 大量的
Similarly, 18- to 24-year-olds had the highest unemployment rates in July than any other age groups. The rate was 19.8% for 18- to 19-year-olds, after spiking to 34.3% in April. It was slightly lower at 18.3% in July for 20- to 24-year-olds, following a jump to 25.7% in April, according to the Bureau of Labor Statistics.
同样,18岁到24岁人群在七月份的失业率比其他任何年龄段的人都要高。根据美国劳工统计局的数据,18岁到19岁人群的失业率是19.8%,四月份曾经飙至34.3%。20岁到24岁人群的失业率在七月份略低,为18.3%,四月份曾高达25.7%。
But unemployment only explains part of the increase in living at home.
但是失业只能部分解释年轻人与父母同住比例增加。
"The relatively large increase in non-Hispanic white young adults living with parents compared with young adults of other racial and ethnic backgrounds was unexpected," said Richard Fry, senior researcher of the study at Pew Research Center. "Earlier Pew research shows that the job losses associated with the pandemic were less severe for whites."
该研究的高级研究员、皮尤研究中心的理查德·弗莱说:"非西班牙裔的白种年轻成人与父母同住比例相比其他种族的年轻成人增幅更大让人感到意外。先前的皮尤研究显示,白人所遭受的与疫情相关的失业没那么严重。"
Historically, white young adults were less likely to live with their parents than Asian, Black and Hispanic young people. But Pew found that gap has shrunk since February as white young adults moved back home at a faster rate than their Asian, Black, and Hispanic counterparts. White Americans accounted for more than two-thirds of the increase.
历史上,白种年轻成人相比亚裔、非裔和西班牙裔的年轻人更不可能与父母同住。但是皮尤研究中心发现,自从二月份以来,这一差距已经缩小了,因为白种年轻成人搬回家住的比例相比亚裔、非裔和西班牙裔的同龄人更大。在搬回家住的年轻人中,美国白人的比例超三分之二。
The move back home could be more of a lifestyle choice during the pandemic for some young adults, rather than a financial necessity after a job loss, said Brent Cohen, executive director of Generation Progress, a research and advocacy center for young people.
为年轻人倡导权益的研究中心Generation Progress的执行理事布伦特·科恩称,疫情期间搬回家住对一些年轻成人而言可能更多的是生活方式的选择,而不是失业后因经济困难而不得不同住。
"For those who were working remotely, this was likely a short-term move so that they weren't alone in their apartments when social distancing measures were put in place," Cohen said. "But, what was expected by many to last two to four weeks, has now extended for nearly six months."
科恩说:"对那些远程工作的人来说,这可能是短时间的同住,目的是在社交隔离措施实行期间不会孤独一人待在公寓里。但是,许多人原以为只是住个两到四周,现在却延长到了近六个月。"
文章来源:Chinadaily
Photo by Curology on Unsplash