当前位置:

发现

&nbsp > &nbsp

英语点津

&nbsp >&nbsp

正文
盘点:古今中外在鸡年出生的十大名人
2017-01-09 14:23:39来源:中国日报英语点津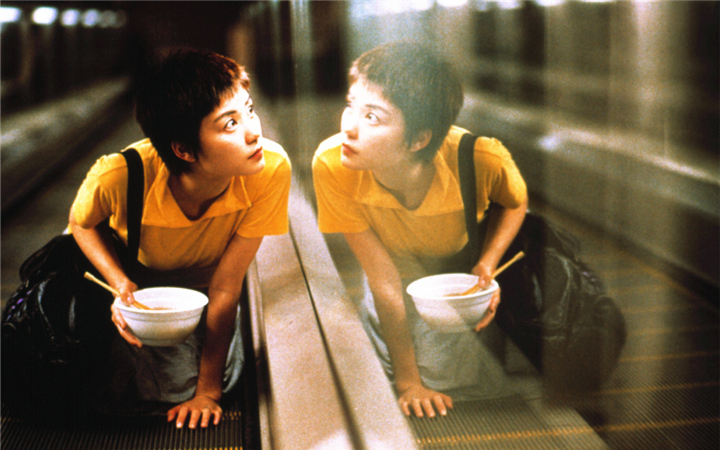 Jan 28 marks the start of the Year of Rooster, another Chinese Lunar New Year. People born in this year are believed to be adventurous, optimistic and honest and have pride in their inner self.
Here are 10 celebrities and famous people born in China and abroad with the blessings of this zodiac animal.
我们即将在1月28日步入鸡年,鸡年出生的人被认为富有冒险精神、乐观、诚实、自傲。以下是国内外的十位属鸡名人:
No.1:Li Longji 唐玄宗李隆基
Born on Sept 8 in 685, Li Longji is one of the most well-known emperors in Chinese history. During his reign in the Tang Dynasty (618-907), China enjoyed unprecedented prosperity. It also saw a great boom in cultural exchanges with foreign countries, including 70 countries in Asia and Africa.
Li was good at music and writing poetry and fond of playing the pi pa,a four-stringed plucked musical instrument. He composed the famous song Ni Chang Yu Yi Qu (《霓裳羽衣曲》) and about 100 melodies.
Love stories between the emperor and his concubine Yang Yuhuan have been adapted into many poems, novels and TV series.
中国历史上最著名的皇帝之一,在他统治期间,中国出现了前所未有的繁荣,同时也迎来了中外文化交流的辉煌时期。
李隆基擅长音乐和写诗,喜欢弹奏琵琶,曾作出著名的《霓裳羽衣曲》。
李隆基和贵妃杨玉环的爱情故事也被改编成许多诗歌、小说和电视剧。
No.2:Prince Philip 菲利普亲王
Prince Philip, Duke of Edinburgh and husband of Queen Elizabeth II, was also born in the Year of the Rooster, June 10, 1921. Chinese people know more about his wife than him. The couple had four children and their romance started by writing letters to each other. Such an old and romantic way!
菲利普亲王、伊丽莎白二世(当今的英国女王)的丈夫也出生在鸡年(1921年)。他们一起生养了四个孩子。他们通过写情书相恋,从此牵手一生。
No.3:Yoko Ono 小野洋子
Both Yoko Ono and her late husband, John Lennon, are well-known in China due to their artistic achievements. As an artist whose zodiac animal is also rooster, Yoko's bold experimental art gave her a special and independent identity separate from her husband. She was born on Feb 18 in 1933.
1933年出生的小野洋子和她已故的丈夫约翰·列侬都因其艺术成就在中国声名远播。小野洋子前卫的先锋艺术给世人留下特立独行的印象。
No.4:Ye Jianying 叶剑英
As one the Ten Marshals of China, Ye Jianying was born on April 28 in 1897 in Guangdong province. In 1919, Ye graduated from the Yunnan Military Academy and later joined the Kuomintang and followed Sun Yat-sen. He then joined the Communist Party in 1927 and participated in the Nanchang Uprising.
Mao Zedong once used two important officials in China to describe Ye, one is Zhuge Liang, a famous strategist and ancient scholar from the Tree Kingdoms (220-280), the other Lv Duan, an outstanding prime minister from the Song Dynasty (960-1279).
新中国开国十大元帅之一,叶剑英1897年出生在广东。1927年加入中国共产党并参加了南昌起义。毛泽东曾把叶剑英比喻成诸葛亮和吕端。
No.5:Faye Wong 王菲
Born on Aug 8 in the Rooster Year 1969, Chinese queen of pop music Faye Wong is a legendary singer who has a psychedelic voice.
Her music has won her a large group of followers from many Asian countries, including China, Singapore and Japan. In 2000, she was recognized by Guinness World Records as the Best Selling Canto-Pop Female.
中国流行乐坛天后、传奇歌手王菲的嗓音空灵缥缈,被誉为天籁之音。2000年吉尼斯认定王菲为华语歌坛粤语专辑销量第一的歌手。
No.6:Li Xiaopeng 李小鹏
A four-time Olympic Gold Medal winner with 16 world titles, Chinese gymnast Li Xiaopeng impressed the world with his amazing performances in gymnastics.
Born on July 27 in 1981, Li started gymnastics training when he was 5 years old and was selected for the national team at 15. By the time when he retired in 2009, Li has surpassed Li Ning, who was titled as "Prince of Gymnastics", in the number of his championships and medals.
四次获得奥运金牌、拥有16个体操世界冠军头衔的中国男子体操运动员李小鹏用他精湛的体操表演征服了世界。
1981年出生的李小鹏从5岁开始练体操,15岁入选国家队。在2009年退役前,正式超越了"体操王子"李宁,成为中国体操史上获得冠军最多的第一人。
No.7:Tie Ning 铁凝
Chinese writer Tie Ning, born in September in 1957, have penned several must-read books for college students majoring in Chinese language and literature. She's published 13 novels and 50 prose pieces, among which Oh, Sweet Snow and Da Yu Nv have been adapted into film and TV series.
The themes of her books always center on women's struggles and experiences in relationships with families, lovers and society. She was called a feminist writer by readers, yet what impressed people most are those strong women who fought against fate, as portrayed in her works.
铁凝,1957年出生,中国当代著名作家,曾发表13部小说和50篇散文。她的著作《哦,香雪》和《大浴女》被改编成了电影和电视剧。她作品中描写的和命运抗争的坚强女性给人们留下了深刻的印象。
No.8:Peter Drucker 彼得·德鲁克
Born on Nov 19 in 1909, Peter Drucker was described as "founder of the modern management". As a management consultant and educator, he invented the concept known as "management by objectives" and "self-control".
1909年出生的彼得·德鲁克被誉为现代管理学之父,其著作影响了数代追求创新以及最佳管理实践的学者和企业家们,各类商业管理课程也都深受彼得·德鲁克思想的影响。他提出了"目标管理"和"自我控制"的管理学概念。
No.9:Matthew Perry 马修·派瑞
To many Chinese faithful fans of TV sitcom Friends, Matthew Perry was nice guy Chandler Bing in the series. Chandler might be not that popular among women, yet the actor born on Aug 19 in 1969 is very attractive in real life.
对于中国许多《老友记》的忠实粉丝来说,马修·派瑞就是钱德勒·宾。或许钱德勒在剧中不是很有女人缘,但是其扮演者马修·派瑞在真实生活中可是很有魅力的。
No.10:Natalie Portman 娜塔莉·波特曼
Compared to many actors, Portman is lucky. Born on June 9 in 1981, she rose to fame at an early age, still retained her charm and continues to sharpen her acting skills after growing up. Many Chinese people know her from the 1994 thriller Leon: The Professional. Her style in the film still looks cool and unique after 20 years.
和许多演员相比,娜塔莉·波特曼是很幸运的。1981年出生的她少年成名,并且一路星途坦荡至今。20年过去了,她在《这个杀手不太冷》中扮演的那个小女孩在现在看来依然是又酷又特别。
文章来源:中国日报英语点津
图片来源:高品图像