当前位置:

发现

&nbsp > &nbsp

英语点津

&nbsp >&nbsp

正文
英语点津:2040年全球塑料垃圾至少将达到7亿吨
2020-07-28 07:00:00来源:中国日报英语点津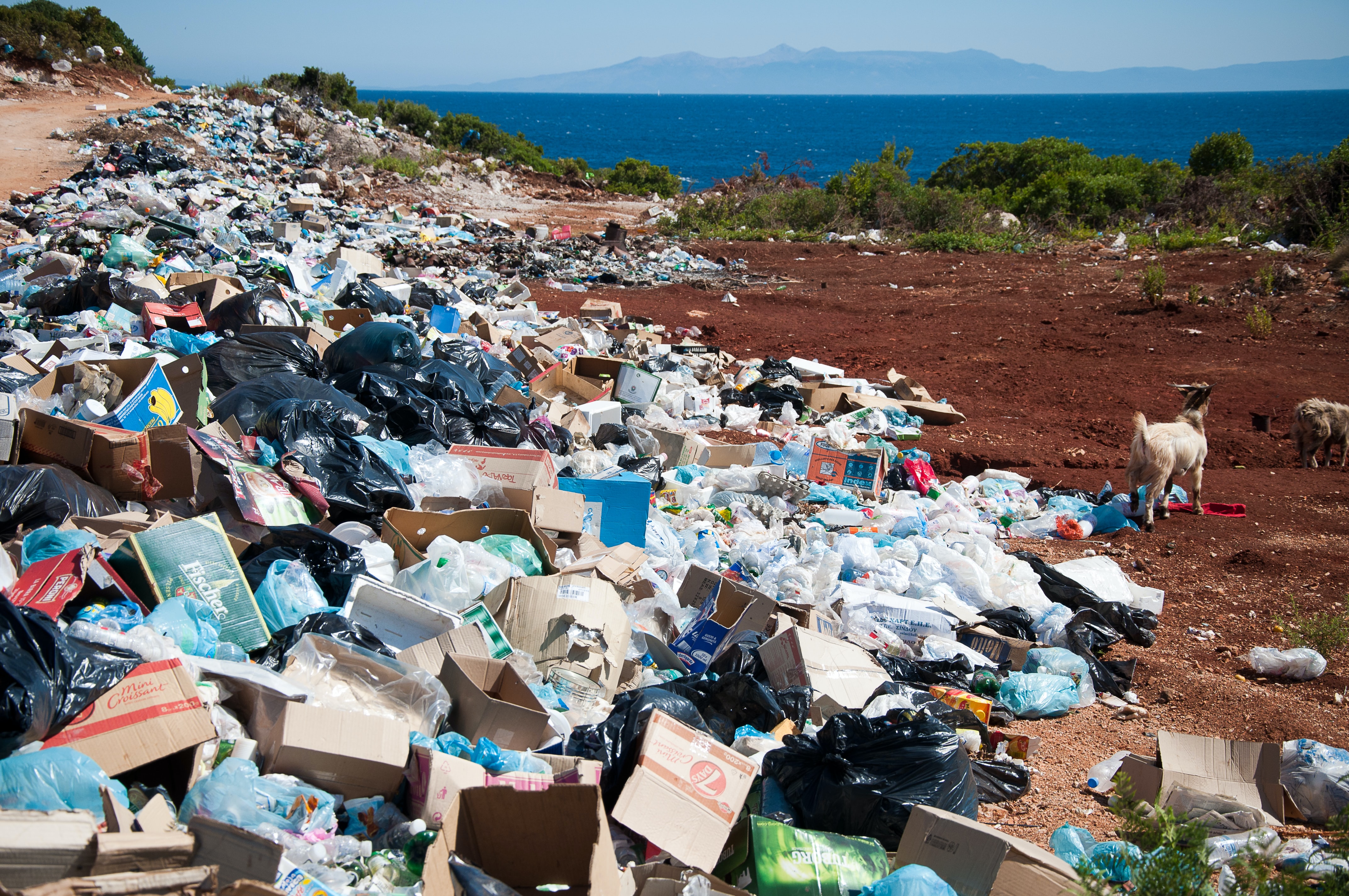 你还在用塑料吸管吗?研究人员发现,即使全球的人们从现在起扔掉吸管,尽量减少塑料垃圾的产生,到2040年塑料垃圾还是会达到7亿吨以上,这对于海洋和野生动植物都是一场灾难。
If the world embarked on an immediate and globally-coordinated effort to reduce our plastic consumption, there would still be an estimated 710 million metric tons of plastic that will pollute the environment by 2040, new research has found.
新研究发现,如果全世界联合起来立即采取行动来降低塑料消费,预计到2040年污染环境的塑料垃圾仍将达到7.1亿公吨。
The study, from a group of international researchers and published in the journal Science on Thursday, found that even in a "best-case scenario" where the amount of plastic pollution was reduced by 80% by 2040, there would still be a massive build-up of accumulated plastic.
一个跨国研究团队开展的这项研究发现,即使在"最好的情况下",也就是到2040年塑料污染总量减少80%,累积的塑料垃圾总量仍然会很庞大。该研究本周四(7月23日)发表在《科学》期刊上。
Millions of tons of plastic enter the oceans every year, polluting the seas, littering beaches and endangering wildlife. Plastic particles have been found in soils, in the atmosphere and even in the most remote regions of Earth, such as Antarctica. Microplastics are also eaten by fish and other sea creatures, where they enter the food chain.
每年都有数百万吨塑料进入海洋,污染了大海,弄脏了沙滩,还危及野生动植物的生命。土壤、大气中甚至连地球最遥远的南极洲等地区都能找到塑料颗粒。塑料微粒被鱼类和其他海洋生物吞食,从而进入了食物链。
A rapid growth in plastic production, spurred by a rise in single-use plastics and a "throw-away" culture has exacerbated the problem, the report said. Meanwhile, waste management systems in countries around the world don't have the capacity to safely dispose of or recycle plastic waste.
研究报告指出,在一次性塑料产品兴起和"丢弃"文化的刺激下,飞速发展的塑料生产加剧了这一问题。与此同时,世界各国的废物管理体系不具备安全处理或回收塑料废物的能力。
The team found that there is no silver bullet solution to reducing global plastic pollution.
研究团队发现,减少全球塑料污染没有捷径。
Instead, change is needed across the whole supply chain, they said, from the manufacturing of plastics, to pre-consumption (known as upstream) and after use (recycling and reusing) to stop the spread of plastic pollution into the environment.
他们指出,整个供应链都需要作出改变,从塑料的制造到消费前(所谓的"上游")再到使用后(回收和再利用)来阻止塑料污染向环境扩散。
One key finding the study identified is that waste mismanagement wasn't necessarily a problem of having the recycling capacity, landfill space or incinerators, but the bottle neck came from the collection gap.
该研究的一个重要发现是,废物管理不善不一定是是否拥有回收能力、垃圾填埋场或焚化炉的问题,收垃圾的巨大差距才是瓶颈所在。
"There are billions of people without collection services right now. When certain groups say we can recycle our way out of it, you can't recycle something you haven't collected. You can't dispose of something you haven't collected," said Dr. Winnie Lau, co-author of the study.
研究报告的合著者维尼·劳博士说:"当前有数十亿人没有收垃圾服务。某些组织表示,我们可以通过回收来解决问题,但你不能回收你未收集的垃圾,你也不能处理你未收集的垃圾。"
The team noted that in many middle-income countries, such as India, informal workers and waste pickers made a living from collecting plastics and that their work was a key component of being able to solve this collection gap. Often these workers have no legal or formal recognition and no protection.
研究团队指出,在许多中等收入国家,比如印度,临时工和捡垃圾的人靠收塑料为生,他们的工作是填补这一收垃圾差距的关键组成部分。这些劳动者往往没有合法的正式职业,也不受保护。
By highlighting how vital they are to this sector, the authors said it will hopefully bring them into the part of the economy where their contribution is recognized.
研究作者们表示,通过凸显这些劳动者对这一领域的重要性,希望能让他们成为经济的一部分,让他们的贡献得到认可。
文章来源:Chinadaily
Photo by Antoine GIRET on Unsplash